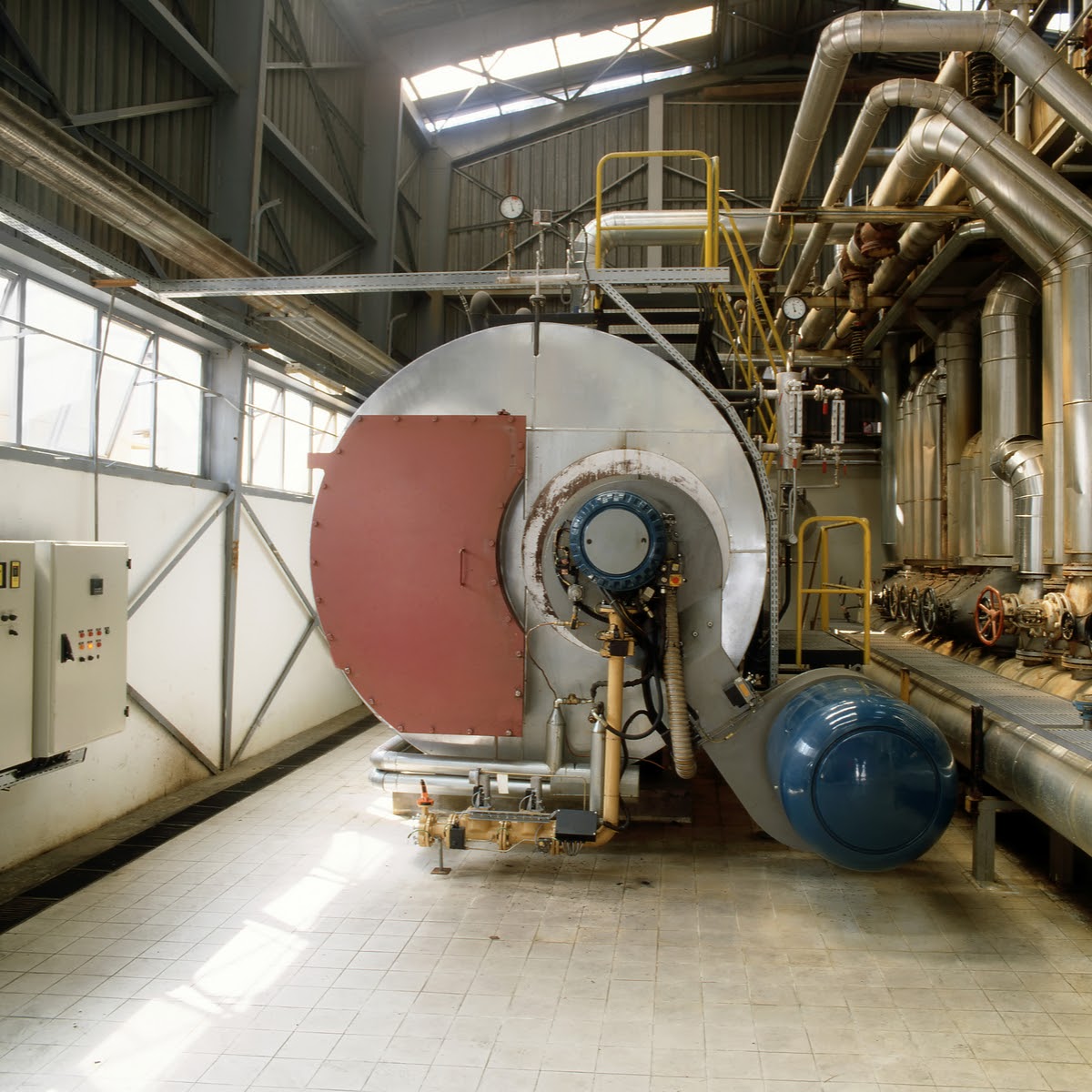 Anyone who owns a car knows how important it is to take it to a professional mechanic for regular inspections, fluid changes, and maintenance. Otherwise, minor issues can quickly turn into major problems (with major expenses), and the increasing chance of failure can put your safety at risk.
The same principle applies to commercial and industrial machinery. Routine boiler cleaning, inspection, and preventative maintenance are important. Not only will this ensure that boilers continue to perform at peak efficiency (saving on operational expenses), but a proactive approach also minimizes the risk of catastrophic and incredibly costly failures that could impact worker safety.
The Importance of Regular Boiler Cleaning and Maintenance
One of the most significant risks to boilers comes from progressive problems like scale or soot build-up, both of which relate to a lack of regular inspection and cleaning. Not only will such problems lead to the eventual failure of the equipment, but a long period of deterioration can also cause wasted funds as the efficiency of the unit wanes over time.
Preventative maintenance, like descaling and other cleaning efforts, costs a fraction of what a company will spend on lost efficiency and significant repairs down the road. As an added bonus, proper maintenance extends the usable life and value of the equipment.
In the case of soot accumulation, regular boiler cleaning and maintenance can also save lives, minimizing carbon monoxide poisoning risk.
Prepping for Seasonal Boiler Use
Some companies use boilers year-round, while others only fire them up seasonally to be used during the colder months. Because boilers can pose a risk of catastrophic failure if they're improperly managed or maintained, seasonal maintenance should be a high priority.
Some of the most common issues uncovered during inspections include:
Scale build-up or blockage (Can increase average fuel consumption 5% - 30% on a fuel bill during boiler operation).
Soot accumulation (Can increase average fuel consumption 5% - 30% on a fuel bill during boiler operation).
Not only is it wise to give equipment a thorough inspection before you fire it up after months of inactivity, but regular boiler cleaning and maintenance can also work to increase efficiency, saving you greatly on operational expenses. Ask the professionals about the difference between dry storage and wet storage of your boilers.
While some on-site mechanics are perfectly capable of handling routine maintenance on their own, there are good reasons to hire a qualified professional for boiler inspections and cleanings.
A trained professional not only has the knowledge and experience to inspect and clean boilers thoroughly, but they also have all of the right tools and equipment to do so. They'll check for leaks, clean tubes, vents, and coils, ensure that burners are operating properly, and generally ensure safe and efficient operation. Having an outside contractor perform this annual maintenance also functions as a specialist set of eyes to catch problems that on-site mechanics may have missed due to their limited experience or the pitfall of slowly developing problems going unnoticed.
This annual service quickly pays off in the savings and peace of mind you'll gain. As a bonus, regular professional boiler cleaning can help you prepare for and pass inspections!
Diagnosing Potential Problems
In addition to keeping efficiency high and operational expenses low, regular boiler cleanings, inspections, and maintenance can all provide an opportunity to catch and correct minor problems before they grow.
Some of the most common issues uncovered during inspections include:
Scale build-up or blockage
Soot accumulation
Water leaks
Slow pressure or loss of pressure
Safety control failures
By diagnosing and addressing these concerns early on, you can save money on costly damages or failures, increase efficiency, and ensure a safe and productive work environment.
The Benefits of a Maintenance Checklist
Boiler maintenance is an ongoing process. While annual boiler cleaning, inspection, and maintenance from a qualified professional go a long way toward improving efficiency and preventing liability, more frequent monitoring and assessment may also be necessary. That is where a maintenance checklist can come in handy.
Following a checklist can help you keep your boiler running safely and efficiently between regular service calls for major cleaning and inspection. Fortunately, Tate has you covered. You can contact us for any boiler needs and download our checklist for tips on maintaining your boiler.