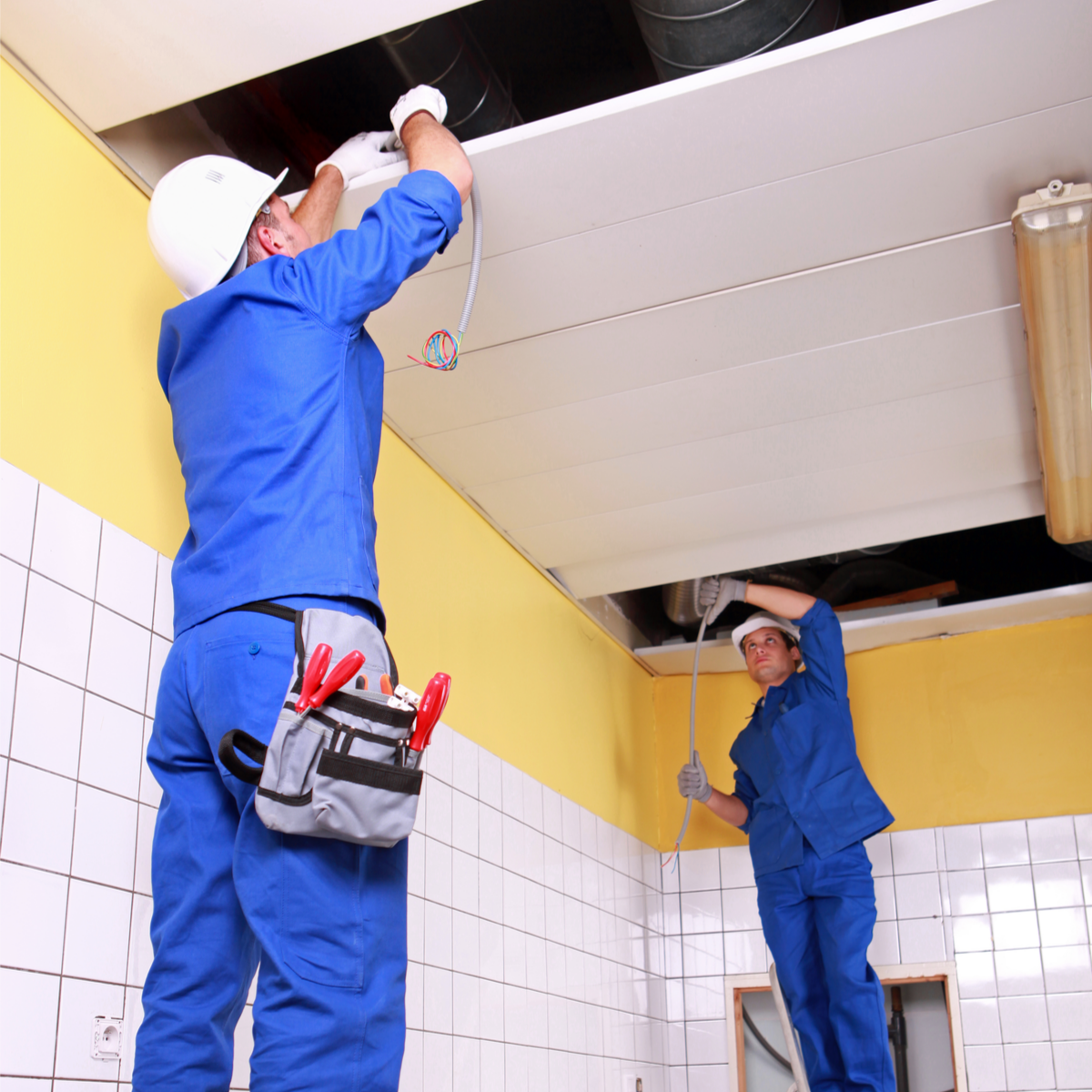 When the balmy temperatures and clear skies of summer start to wane, it's time to think about scheduling your fall HVAC maintenance. You need to prepare for the chill winds and inclement winter weather that's on the way. Needs and expectations for the interior environment naturally change during the winter months, and this will impact the scope of your HVAC fall maintenance. Here are a few key areas to focus on as outside air cools and the demands on your commercial or industrial HVAC system change.
Clearing
Spring, summer, and fall can bring a variety of weather conditions, from stormy weather, to blistering sun that dries vegetation, to high winds that scatter dead brush and fallen limbs. This could leave outdoor equipment and vents covered in debris, so the first thing you'll need to attend to is clearing away any detritus that has hitched up against equipment, clogging vents and potentially decreasing efficiency or causing damage.
Cleaning
You'll want to open up furnaces and other HVAC equipment to make sure everything is in good order before you turn up the heat, and this is a great time to clear away any dust and debris that has built up since you last used your heating equipment. You'll also want to clean and disinfect AC cooling towers and indoor coils as part of your fall maintenance.
This might sound counterintuitive, but this task should be performed twice a year, according to OSHA standards, and you'll have the opportunity when weather conditions cool and you can turn off your facility's air conditioning. Fall is also a great time to clean the vents. Indoor air quality is a major concern, and clean vents are a big part of the equation. Make sure none of the vents are blocked by furniture or stored items. Ensure that your outside air intake is adjusted to the proper ASHRAE standards to improve your indoor air quality as applicable to your equipment.
Inspection
Whether your equipment is old or new, it's imperative that you inspect it annually to make sure everything is working as it should. Inspection involves looking for visible signs of wear or damage that could herald potential problems when you turn equipment on. You also need to run systems to confirm that equipment fires up, output corresponds to demand, and heating is evenly distributed throughout the building.
Glycol systems and winter operated cooling towers / evaporative coolers need to have their freeze protection and inhibitors tested by taking an on-the-spot refractometer freeze test and sending a sample out to an independent test laboratory for a detailed report to determine if the glycol is within proper industry standards to protect your equipment. Glycol pumps need to be inspected for seal leaks, excessive noise, and vibration.
Cooling towers that do not support winter operations need to be drained, cleaned and winterized.
Calibration
You might expect that, once calibrated, thermostats will continue to perform as they should. However, it's always best, during your fall maintenance, to ensure that each thermostat is calibrated correctly, delivering uniform operation and well-regulated interior temperatures.
Repair and Replacement
Wear and tear on parts is to be expected, and there will be times when damage occurs. When you discover such problems during your HVAC fall maintenance, it's essential that you make needed repairs or replace parts to ensure that major failures don't occur when you can least afford to lose heat.
At some point, you'll need to replace equipment wholesale, but with ongoing repairs, you can stave off this major expense and enjoy longevity from your HVAC equipment. Naturally, you'll want to replace air filters to ensure proper air flow and exceptional interior air quality.
Adding Efficiency
There are a few things you can do to boost the efficiency of your system in preparation for winter demand. First, remember that heat rises. You could end up blasting people on upper floors with sweltering heat while lower floors are barely warm. This is easily addressed by simply adjusting supply registers to regulate heating between levels.
You should also consider conducting an energy audit, especially if you've never done one before or it's been quite a while. This inspection will alert you to any potential areas of waste so you can improve issues like exterior leaks, equipment inefficiencies, and more, lowering utility bills and increasing interior comfort in the process. To get an efficiency audit or help with your HVAC maintenance, contact the experts at Tate Engineering today.