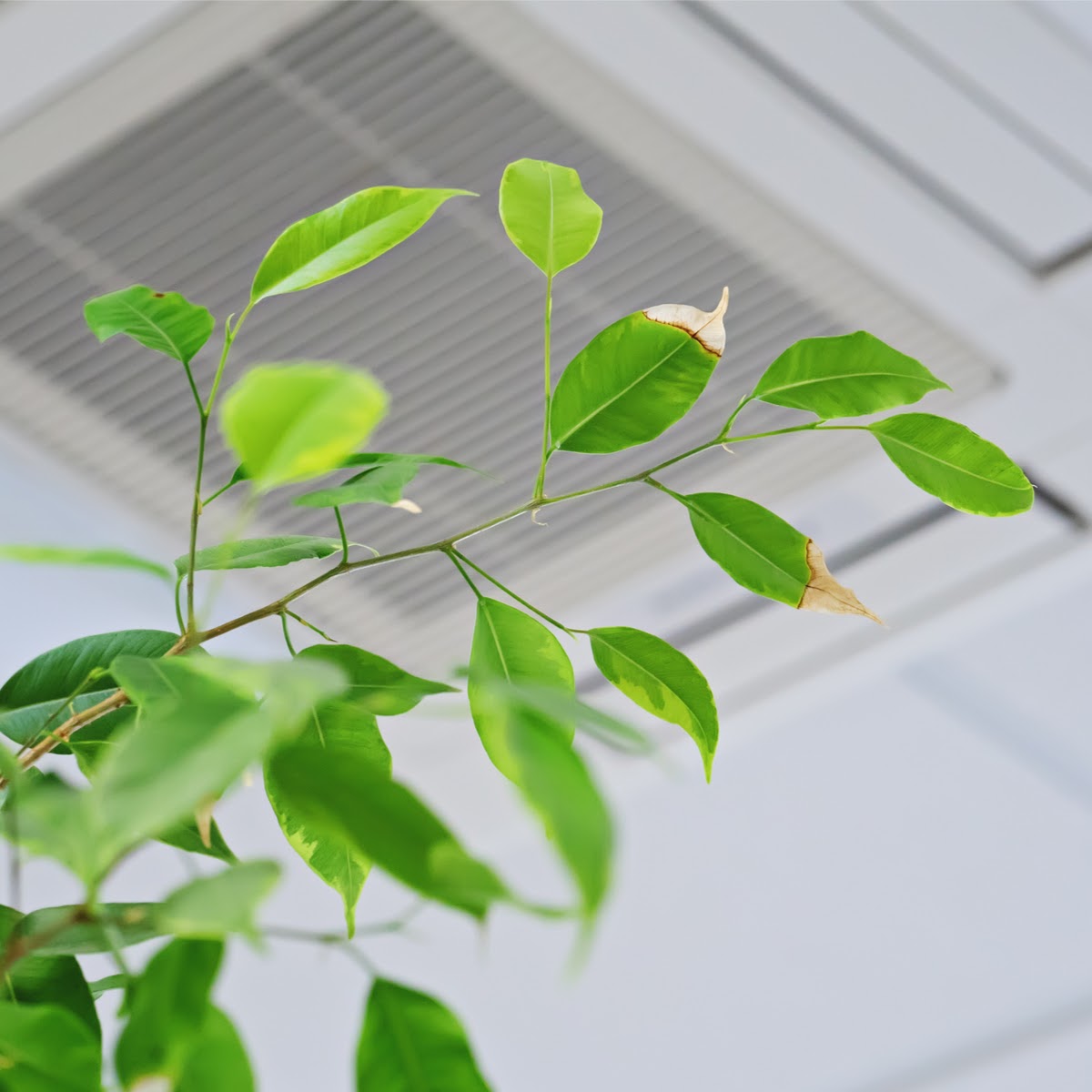 Indoor air quality (IAQ) is determined by a number of factors, but controlling IAQ revolves around installing and maintaining your HVAC system. In a nutshell, this essential system is responsible for drawing a percentage of fresh, outdoor air into your facility and then heating, cooling, humidifying, dehumidifying, and filtering it to ensure a safe, healthy, and comfortable interior environment, before removing interior air for proper circulation and ventilation.
As a facilities or project manager, you may be responsible for maintaining this system, along with many others, while also managing vendor relationships, addressing employee concerns and complaints related to the HVAC system, and participating in planning and design for any needed HVAC upgrades. In some cases, building codes will entail certain IAQ considerations when it comes to installing HVAC equipment. It's important, then, that you understand the main components of the system and how they contribute to indoor air quality. Here are a few HVAC components that may have a significant impact on indoor air quality.
Outdoor Air Intake and Controls
As the name implies, this component is responsible for introducing outdoor air into your facility. In some cases, a simple air circulation system is used for distribution, but more often than not, air is filtered and conditioned (heated or cooled) prior to circulation. Outdoor air can present an issue for IAQ equipment if it contains contaminants like allergens (such as pollen), pollutants (such as smoke), bacteria, and other substances. Placement of outdoor air intakes is essential to minimizing the risks of contaminants entering the building from outside.
Air Filters
There are a variety of air filter types, each offering different levels of efficiency and meeting different standards for trapping particulates and pathogens, ranging from dust and dirt, to pollen and bacteria, to smoke, soot, and more. Filters require regular maintenance (cleaning, replacement, etc.) to ensure the highest air quality without compromising air flow.
Heating and Cooling Coils
Coils are designed to deliver thermal control, essentially "conditioning" the air to achieve desired interior temperatures. Because the temperature of the air is changed, condensation is a normal result. Regular maintenance will not only help to keep coils functioning properly, but ensure that you catch potential issues like the growth of mold, fungus, or bacteria before they create unhealthy conditions.
Humidifier and Dehumidifier
Not every HVAC system includes features to manage humidity levels, often because proper use of air conditioning will already help to regulate humidity. However, you may want a system that includes humidity controls, not only for employee comfort, but to regulate moisture in environments that feature sensitive equipment (computers, medical equipment, etc.).
Air Compressor
This part naturally plays an integral role in cooling air, but it's also important for maintaining IAQ because it promotes consistent air flow, helping to eliminate contaminants and ensure a constant supply of fresh air.
Ducts
Ducts are the delivery system that brings conditioned outdoor air to work environments and carries interior air away. With proper filtration and functioning heating and air conditioning equipment, your ducts should remain relatively clean and free of contaminants, but it's wise to have ducts cleaned and inspected regularly to ensure optimal function.
Terminal Devices
Within your ducting system are a variety of devices that help to direct and control air flow. When properly installed and managed, these terminal devices can evenly distribute air throughout your facility to prevent problems, including thermal discomfort, stagnant air, and overtaxing your HVAC equipment.
Exhaust Fans
While exhaust fans contribute to overall indoor air quality, they may not technically be part of your larger HVAC system. Still, these units do provide critical function in areas where high contamination is likely and additional ventilation is needed to improve IAQ. Areas that may benefit from added exhaust fans include toilet facilities, cooking areas, janitorial closets or hazardous chemical storage areas, parking garages, and so on. In some cases, additional exhaust capabilities are required by law; in other cases, this precaution is merely advised.
Expert Insights
For more insights on how to properly maintain indoor air quality, as well as how to properly maintain and monitor your IAQ equipment, contact the experts at Tate Engineering. Our knowledgeable staff is ready to help you with any IAQ concerns.