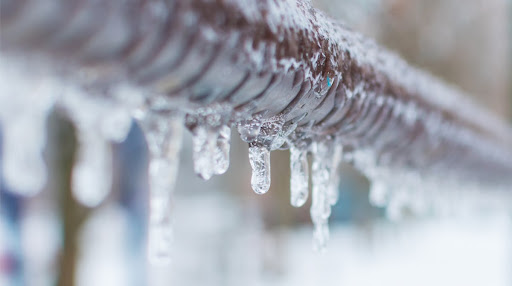 Frozen pipes pose a few different dangers to your business. For starters, they can limit the flow of water to essential parts of a building. Worse than that, if your machines rely on a constant flow of water (either for cleanliness or general use), then your production can end up hampered by poor weather.
Frozen pipes are also more vulnerable to breakage than protected pipes. Come spring, these pipes can burst, leaving floods in their wake. A burst pipe can indicate significant structural damage throughout your building, and also damage any product you may have stored on site. If you're not careful, you can lose a significant amount of your inventory while trying to save money on quick repairs.
Preventing Frozen Pipes in Commercial Spaces
If you want to prevent burst pipes and other forms of winter plumbing damage, you need to take early action. Some of the best preventative measures you have at your disposal include:
Insulate Effectively
Insulation is one of the best lines of defense you have against winter storms. As fall settles in (along with the numbers from Q3), you'll want to schedule an insulation inspection. A professional team can look over your insulation and help you repair any damaged materials. Similarly, you can add additional insulation around your more sensitive pipes to limit winter's impact on their structural integrity.
Keep Your Water Flowing
If it's at all feasible, it's not a bad idea for you to drip one or two of the faucets in your office. When you drip your faucets, you ensure that water keeps moving through your pipes, regardless of what the weather looks like outside. That motion prevents freezing and subsequently keeps your pipes from bursting.
That said, if you have water flowing to large machines, or through a substantial space, you may need to work with a professional to determine how best to keep your water moving. Plan your drips strategically and inform your staff of the need for them.
Install Pipe Heaters or Heat Tape
Pipe heaters and heat tape both work to combat the impact of winter's chill more directly. These materials can warm your pipes throughout the winter, but only if they've been effectively laid. Heat tape conducts warmth as an electrical charge, bringing more flexibility to an installation than pipe heaters. That said, both products can help you control the condition of your pipes, especially through a colder winter.
Reacting to Frozen or Burst Pipes
Do not panic if you come into work one day and find that you're contending with a frozen or burst pipe. You can get in touch with local professionals to invest in emergency repairs within a few hours. The best thing you can do in the interim is protect your staff, your inventory, and any machines you have on-site. Work with your team to limit exposure to any leaking water. Try to avoid interacting with the damaged pipe, as your attempts to fix the problem may actually make the leak worse.
Shielding Your Commercial Space from Winter Weather
The last thing you want to deal with this winter is a frozen pipe. The more effort you can put into protecting your plumbing, the lower your maintenance costs are going to be, and the less you'll have to worry about your space. For more information about burst pipes and preventative winter measures, contact the team with Tate.