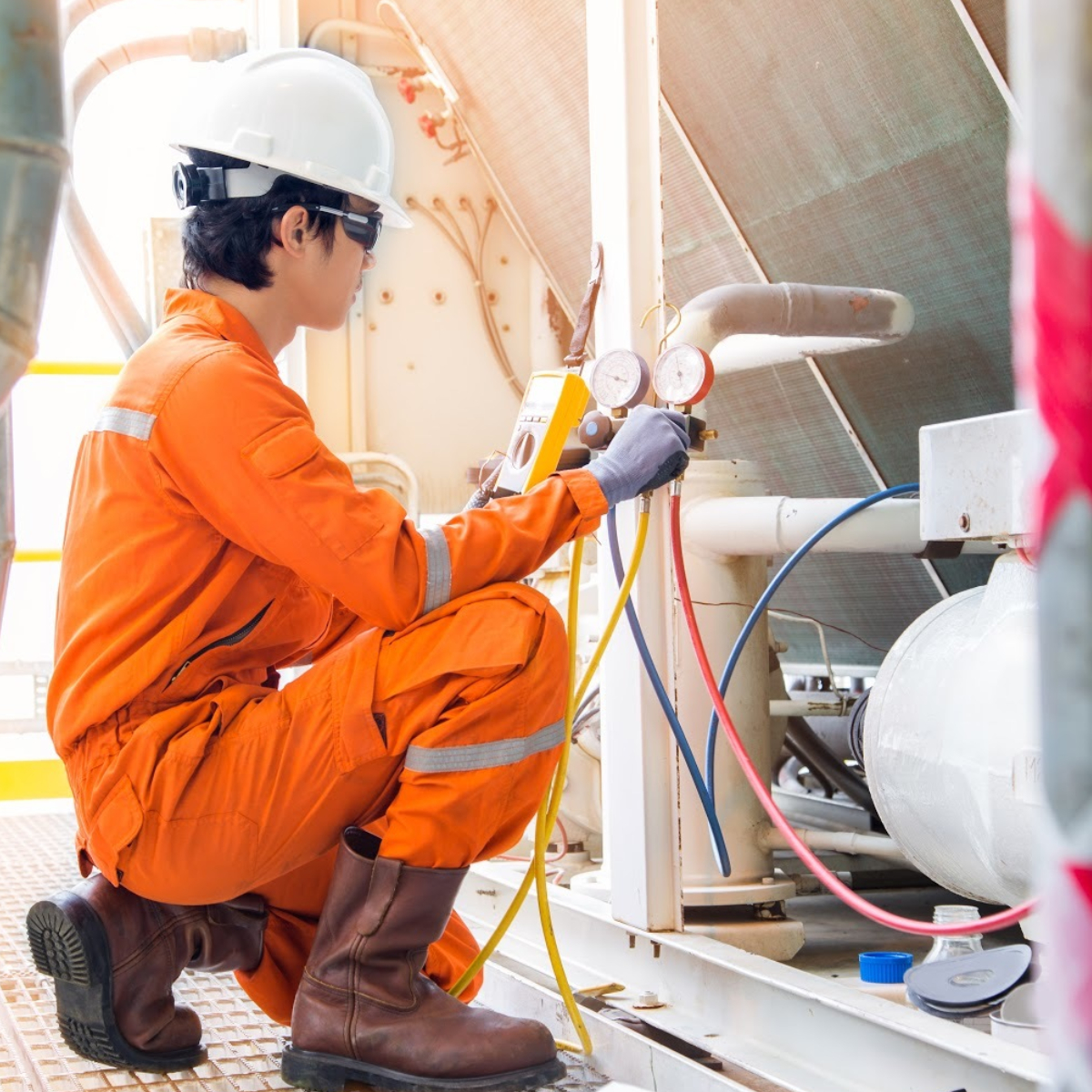 An ounce of prevention is worth a pound of cure, as the saying goes. This is doubly true when it comes to maintaining essential commercial and industrial mechanical systems. When they go down, your company not only has to shell out the dough for major repairs, but you lose productivity and profits while machinery is offline.
We understand the difficulties that on-site mechanics, plant operators, and facility technicians face. Inherited systems, a never-ending to-do list, and management always looking to keep costs low can make the job challenging. That said, you never want to be holding the bag when the HVAC, boilers, pumps, or other critical systems fail.
Prevent Potential Problems Before Expenses Skyrocket
When you're in charge of maintaining mechanical systems for one or more facilities on a day-to-day basis, you probably have a list of potential problem areas that's as long as your arm, each area having its own varying level of priority. It's not easy to balance needs against a limited budget, especially when time is money. Even more nerve-wracking are the impending issues you and your team have yet to discover.
Regular maintenance is essential if you want to maintain peak system performance and avoid common issues like:
Inconsistent/uneven heating or cooling
Lack of heating or cooling for facilities
Waning efficiency
Rising heating or cooling costs
Potentially dangerous situations like high pressure, blockages, leaks, or interior air pollution
The health and safety of workers is always your top priority, and it's one we share. Performance and cost come in at a close second. With proper preventative maintenance from seasoned professionals, you always have the best opportunity to keep systems running efficiently, avoid breakdowns (and downtime), and minimize costs.
Benefits of Preventative Maintenance
Naturally, saving money is always on your radar, and this means justifying the cost of ongoing maintenance for mechanical systems. The good news is, maintaining and even upgrading systems can save significant cost over time.
First and foremost, a well-maintained system offers optimal efficiency, saving on utility costs. Targeted upgrades to more energy-efficient technologies can work to increase these savings month-over-month. Depending on how old your current machinery is, the savings could help to significantly offset initial costs over time.
Then there's the money you'll save on downtime due to system failure, including costs for massive repairs (always more expensive than preventative maintenance) and lost productivity. Avoiding the downtime and expensive repairs that could have been prevented is wise for a variety of reasons.
As the person in charge of maintaining machinery, you'll also gain peace of mind. Constant worry over when the other shoe is going to drop is not only a major stressor, but taking a reactive approach only takes up a lot of your time. With proactive, money-saving solutions and expert ongoing maintenance, you know your systems will always function as they should, and if something goes wrong, we'll be there with emergency repair services to get you back up and running.
What you need is a full-service solutions expert that can help you to spot problem areas - such as waning performance, debris buildup, deteriorating parts, leaks, and other issues - before they become major expenses or safety hazards. Proper preventative maintenance, from trained professionals, can help you to ensure that problems are identified and addressed, parts are replaced, and equipment is upgraded in a timely manner. This will help you avoid costly downtime and reduce ongoing expenses such as utilities.
The Return on Your Investment (ROI)
Preventative maintenance is just that - prevention. The money spent on routine maintenance, which prevents major issues from occurring with your mechanical systems, can be considered an investment. The return is equal to not only the money you save by not requiring repairs down the line, but also the improved productivity you see when your equipment performs at optimum efficiency. Equipment wears down and lowers in efficiency even before breaking and requiring repair, so routine maintenance can prevent lowered efficiency before repairs ever even enter your mind. Take action regularly and you will see a major difference.
The other important factor to consider when deciding to pay for preventative maintenance is the cost of lost business and activity, referred to previously in this article as downtime. The time and productivity lost when you can't function properly will rapidly add up, and over even an extremely short period, could amount to more than the cost of maintenance. When choosing to pay for preventative maintenance, remember the number of factors that maintenance can aid, and try to estimate the cost of losing efficiency or productivity time with your equipment. Be sure to factor all of this into your decision, and you'll see that preventative maintenance with a reliable partner is a wise choice.
When it comes to preventative maintenance, you simply cannot afford to be negligent, and that means partnering with a reliable vendor that offers nearly a century of industry experience, a team of specialists, comprehensive services, and a plan tailored to fit your specific needs. Not only do we deliver on every score, but we'll save you money in the long run with targeted preventative maintenance services, including cleaning, inspection, testing, repair, replacement, and more.