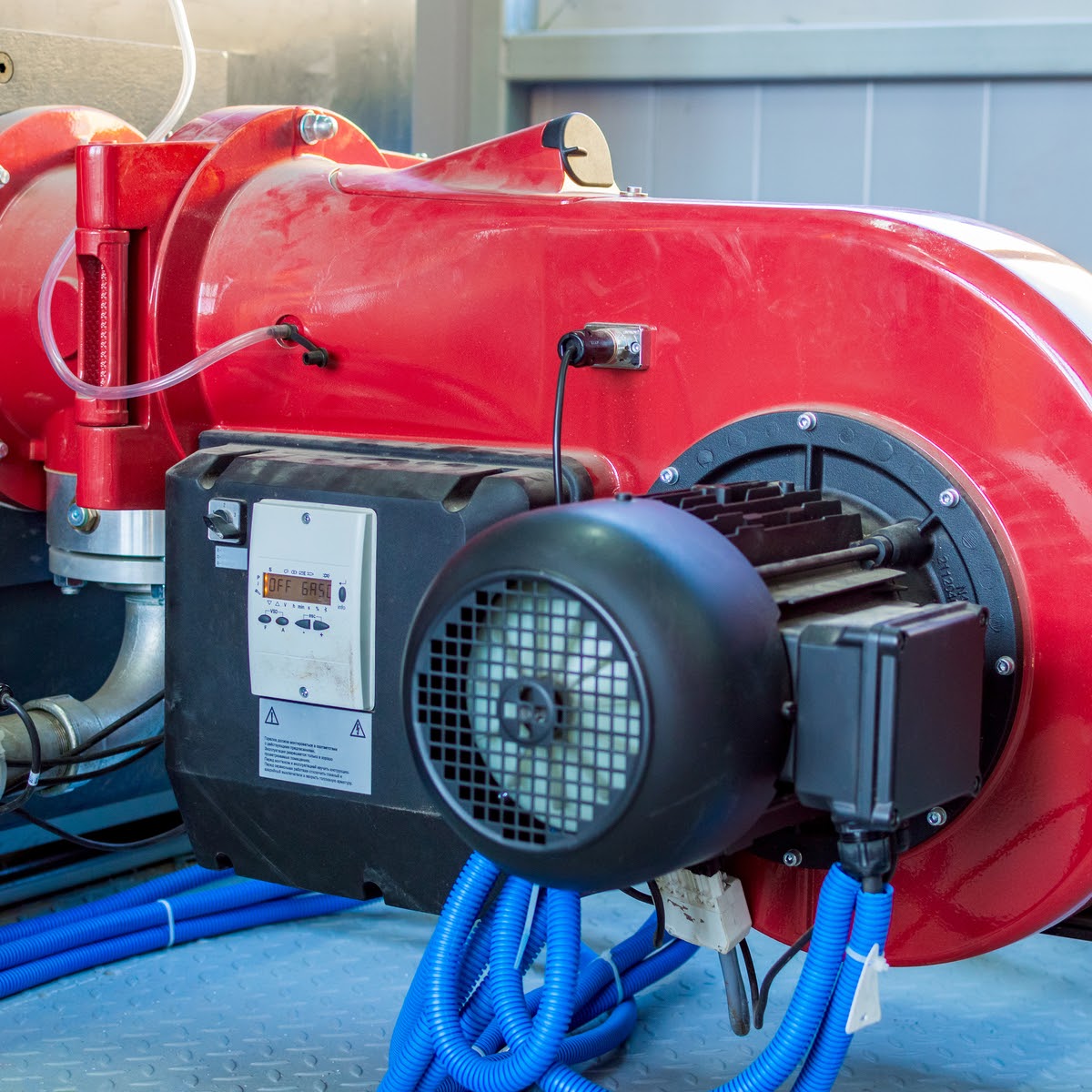 Retrofits can often be more challenging than new work due to space and infrastructure constraints. Knowing where there may be pitfalls makes it easier to avoid them. Having experience in properly sizing and retrofitting burner systems is one of the best ways to ensure a retrofitting job goes smoothly, and is one of the reasons the experts at Tate can provide tremendous value during a retrofitting project. Here are some of the key points to consider when working on retrofitting a burner system.
Reasons to Upgrade
One of the most obvious reasons to upgrade your burner system is because it is worn out or broken. If the burner system has been in service for ten to twenty years, it may make sense, for financial reasons, to upgrade the burner instead of paying the increasing repair costs to keep it operational. Burner technology has increased rapidly over the past few decades, so a new burner can make a noticeable difference over an outdated one.
In addition to better reliability and reduced downtime, here are some of the other benefits you can get from an upgraded burner system:
Lower emissions
Greater efficiency and lower fuel cost
Better control and higher turndown
Many companies are requiring tighter emission controls and an increased focus on sustainability. Some local governments and municipalities are passing legislation to push companies to switch to lower emission options. Regardless of the motivating factors, retrofitted burner systems can help to fill that need. Hand in hand with those lower emissions are the increased burner efficiency, which helps to prevent fuel waste and results in lower operating costs for your burner system.
How to Size a Retrofit Burner?
A lot of factors can go into retrofitting a burner system, so use experts like Tate whenever you can to ensure the project is a success. Because of the amount of work that goes into a retrofitting project, the key to success is planning ahead of time. Here are some of the big items that you'll want to address.
Know the Codes
When retrofitting your burner system, it is crucial that the system will meet or exceed any local building codes. Some of the most common codes that apply to burner systems are CSD-1 and NFPA-85. Which code applies depends on the size of the burner that you plan on installing. Insurance companies may require different standards be met as well, so it is important to know what codes and standards the retrofit system will have to comply with. Also, please note that burner replacement requires a Fuel/Burn Permit (an installation contractor responsibility) and on those of larger sizes, Air Permits (which are an owner responsibility).
Picking Out the Burner
Some key parameters of the burner system will be its capacity (typically listed in MBH), the level of emissions it puts off (low or very low emission, with or without flue gas recirculation), and the available turndown (for example, high and low fire vs. 10:1 modulating). Knowing the requirements of your project beforehand can make selecting the burner easier. Be sure to keep in mind the pressure requirements and the elevation where the burner will be operating.
Check the Layout
Many times, a burner might look like the perfect piece of equipment for a retrofit application when looking at the specs. Before placing an order, however, make sure that the burner will actually fit into the space available. Consider the logistics of how the burner will be installed. Is the existing burner inside a mechanical room deep inside the building? How will you get the old one out and the new one in? Are there any major obstacles along the way?
How much clearance will there be for the burner once installed? Double-check which side the gas hookups will be on to determine if any piping will need to be redone. Will the standard orientation of the burner be sufficient? Or will the burner have to be inverted? Which way does the burner need to swing open? Will there be sufficient room?
As you can see, there are many pieces of information that go into sizing and retrofitting a burner system successfully. When in doubt, engage the experts at Tate to help you through the process and ensure your burner retrofit project runs smoothly.