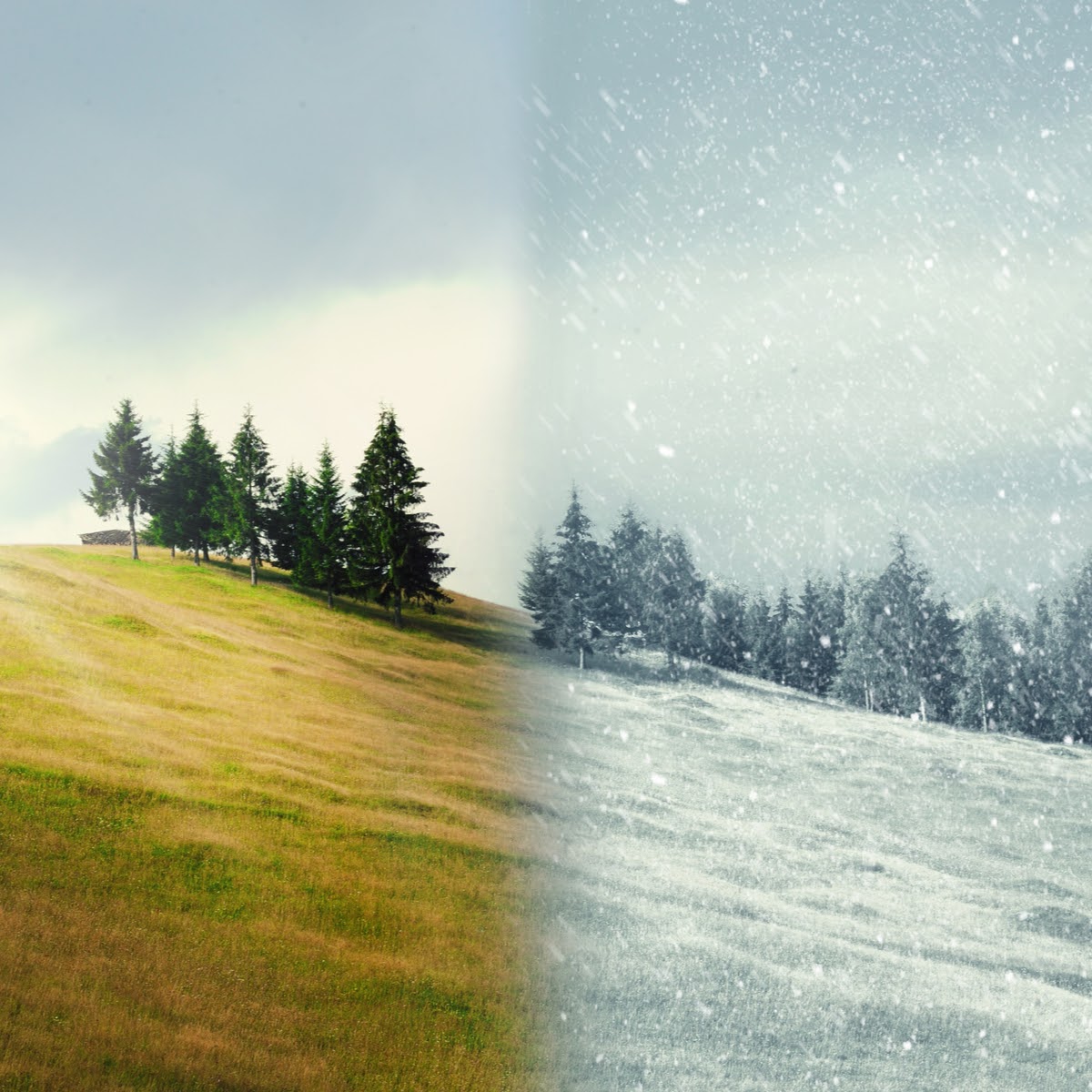 With winter coming to a close, it's important to think ahead to spring and the additional maintenance needs that come with it. Lots of equipment may not have been running much during the winter months, like your HVAC equipment and cooling towers. The high heat, high humidity, and particles in the air associated with springtime can put extra strain on these systems. Some quick, routine maintenance can help to ensure that this equipment starts up properly and will be ready to run all spring and summer long.
Spring Cleaning
While the weather is nice (and there is not a heavy strain on the equipment), do some spring cleaning so that your equipment is ready for a long, hot summer. For air compressors and HVAC systems, change the filters. Although this is a fairly simple task, keeping filters clean is often forgotten and can have a huge impact on a system's reliability and performance. As spring rolls around and particles fill the air, filters can clog up quickly. Pollen can clog inlet filters and coolers, causing equipment temperatures to rise and putting an unnecessary wear and tear on them. While regularly changing filters is important, starting with clean filters will give you a head start. Be sure to have replacement filters available to blow out coolers daily.
In addition to filters, the coils that air handlers and cooling towers use can become dirty, clogged, and inefficient. According to ASHRAE, the American Society of Heating, Refrigeration, and Air Conditioning Engineers, cleaning coils can decrease the pressure drop on a coil, increase the efficiency of the coil, and increase the cooling capacity of the system. All of this saves energy and money while increasing the reliability of the equipment. When cleaning the coils on a cooling tower or air handler, contact the equipment manufacturer to confirm what cleaning solutions and methods are safe to use on the equipment.
In compressed air systems, liquid water can form in the system as the humidity outside increases. This water can corrode compressed air systems and cause problems with the air lines (and the tools and equipment using the compressed air). While doing your spring cleaning, drain your compressed air system and check for signs of corrosion or excessive wear. Consider installing automatic equipment to drain your compressed air tanks when they fill with water.
Winter
Your boiler has just finished working throughout the winter and could use some R&R. As you prep equipment for spring and summer, perform general maintenance on boilers and furnaces so that they are clean and ready to go for next winter.
Equipment like boilers can develop buildup over time, especially after a long winter. Cleaning any buildup prevents more damage from occurring, and can also give you the opportunity to address issues like corrosion early on, rather than after losing a boiler in the middle of a blizzard. Properly shut down the equipment, drain the required fluids, and clean the equipment. Also, check your stock of spare parts and make any necessary repairs now while the equipment is already shut down.
Mode Testing
Many types of equipment operate differently depending on the conditions of the outdoor air. HVAC equipment is no exception. During the winter months, HVAC equipment may run entirely in heating mode. A good way to get ahead of potential issues early is to perform mode testing during your spring readiness checks.
Mode testing involves putting the HVAC equipment into different modes and verifying that the systems are working properly. For example, putting the HVAC system into cooling mode early allows you to verify that the compressors and fans are working properly. If they are not, you can troubleshoot now instead of when the summer heat is making everyone uncomfortable and technicians are being inundated with service calls. Other modes for HVAC equipment may be economizer modes or dehumidification modes, depending on the equipment. Check the O&M manuals associated with the equipment to see what modes the equipment has and the recommended maintenance and testing schedules.
With winter coming to a close and spring around the corner, don't worry about whether your equipment will be up for the challenge. A little bit of spring readiness can make a huge difference by preventing future downtime and keeping equipment running more efficiently. For help getting your facility ready this spring, contact the experts at Tate.