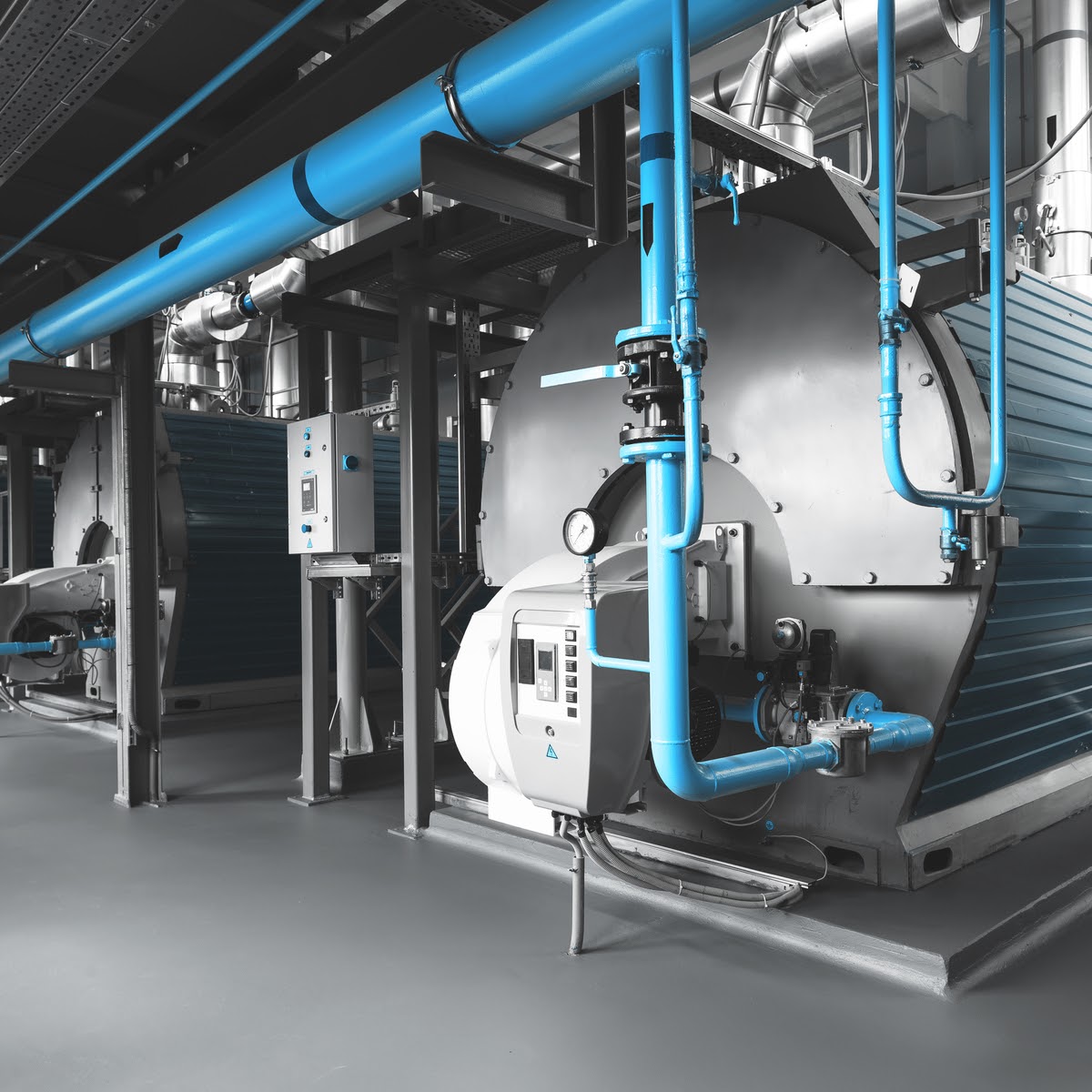 Most people don't think about their boilers much during the summer, but this time of year provides a great opportunity to do boiler maintenance while the boiler isn't being pushed too hard. Take the time now to clean, inspect, repair, and upgrade your boiler system so that you can be confident it will perform all winter. Here are some of the most important steps to consider when planning out your summer boiler maintenance.
Clean It Up
Getting everything clean is the first step in keeping your boiler operating at peak efficiency and reliability. If the boiler room is a mess, start with that. Clear out any debris or trash, change light bulbs, and clean out the cobwebs. Make sure to change the filter too! Once the room is clean and presentable, work on cleaning the fireside and waterside portions of your boiler.
The great thing about performing summer boiler maintenance is that you can take your time when doing the maintenance. Since it isn't freezing outside, there won't be a big demand to get the heating water back online like there typically is.
Check It Out
With everything clean, spotting potential issues early should be a lot easier. Look for signs of water damage or leaks. The goal here is to identify and document any problems you encounter, even if they're small.
While the system is shut down and cool, inspect all of the safety systems. Some of the most important components to check include:
The pressure relief valve
High temperature or pressure switch
The low water cut-off switch
The gas pressure switch
The blowdown valve
Flue stack & Breeching for corrosion or leaks
Look at the Stack cap outside – Is it still there? Proper position?
Boiler outer jacket – any signs of leaks or overheating?
Once cooled enough to Open the Fireside & inspect for any Tube leakage & Refractory damage
Fix It
If you have found problems while cleaning and inspecting, now is your chance to get them fixed before there is a load on the boiler. Identify any part you think you may need and have it on hand before you begin the repairs. Take your time to fix the problems the right way. You will thank yourself later.
If the decision is made to forego repairs, make sure to document your findings. You have already done the hard part of finding and analyzing the problem, so don't let that go to waste. Properly documenting what you found, and the parts you may need to fix it in the future, will help in building an effective preventative maintenance program and help you think about what spare parts you may want to have on-site in case the problem gets worse.
Make It Better
At this point, you have successfully cleaned up, identified problems, and fixed them (if possible). Why stop there? Technology is constantly getting better, and there are often outdated components on boiler systems. Sometimes, these upgrades are as simple as replacing the old insulation on pipes. Other upgrades may be more involved, like upgrading the boiler control system. These upgrades typically improve the performance and energy efficiency of your boiler system. Making these upgrades during the summer is one of the best things you can do to ensure your boiler is ready to go when winter rolls around.
Summer boiler maintenance is a great way to keep your boiler system operational without the added stress of having to get the system back online as soon as possible. Having a summer boiler maintenance plan can make the whole job even easier. For help with your boiler maintenance, reach out to the experts at Tate. We'll be happy to help. In the meantime, review our boiler maintenance checklist for ways to keep your boiler going strong.