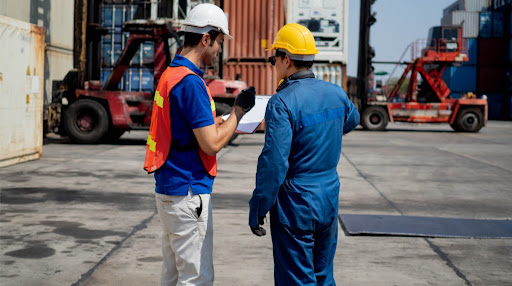 There's no end to the opportunities to develop your technical skills. As you focus on mastering your trade, you will find trade schools and online certification programs can help you better understand the systems you're working with.
Finding the Best Trade Schools and Certifications
North American Trade Schools (NATS)
This ACCSC-accredited school in Baltimore belongs to the Maryland Association of Private Career Schools and Better Business Bureau. Anyone interested in joining must be 18 years old. It includes training in multiple areas, such as HVAC and industrial maintenance. If you want to enhance your current skills or explore new field options, this is a good choice.
NATE Certification
Any party interested in raising their rates may want to pursue a NATE certification in heating, ventilation, conditioning, and refrigeration. Known as the North American Technician Excellence certification, this lets interested clients know that the holder bears additional education regarding their practice. To receive a NATE certification, interested professionals need to pass an industry-based, written exam.
HVAC Guidance With Augmintech.com
If you're looking for a course refresher on HVAC basics, as well as a class that can extend your understanding of modern units, look no further than Augmintech.com. This outlet offers you access to a spread of courses, all of which you can complete over several days. You can sign up for HVAC Pro courses at your leisure, scheduling sessions to better fit in with your busy schedule. The program does require you to apply to the classes you're interested in, so do your research before committing to one course over the others.
BMS Controls
For education regarding Building Management Systems, you can look for classes led by Mike Lo through Udemy. These short-term courses enable you to learn more about the work behind a full-building system and the means through which you can improve that system's overall efficiency.
Rosedale Technical College
Many people seeking higher wages, better job security, and more enjoyable careers put time and effort toward an Associate's Degree in Specialized Technology (AST). Rosedale offers immersive training and education on technical skill applications in commercial and residential jobs, such as control system analysis, blueprint reading, HVACR, electricity, and other technical roles. Eligible students can receive financial assistance to pay for their post-secondary education.
HVAC Excellence Certification
HVAC Excellence Certifications allow aspiring professionals to marry practical experience with education in a more formal setting. To receive a Professional Level in HVAC Excellence Certification, interested parties must complete a practical exam while also reporting at least two years of experience in the field. To complete a Master's Level in HVAC Excellence, the same party must prove three years of practical experience in addition to the certification mentioned above.
EPA 608 Certification
If you're working alongside piping, HVAC systems, or other containers of refrigerant, it behooves you to look for EPA 608 certification. This certification and its related classes help familiarize you with the hazards of working with refrigerants, as well as the safe means through which you can dispose of them. There are four types of EPA 608 certification, including:
Type I - Regarding small scale installations and repairs
Type II - Ideal for appliances with high-pressure refrigerant
Type III - Best for refrigerant disposal (along with the other categories)
Universal certification - Comprehensive education in all of the categories above
You can decide which of these certifications suits you best by considering your previous education, course availability, and desired area of employment.
Lifelong Learning and Trade Skills
The work that you and your team do will always have a market. If you want to distinguish yourself from your industry peers, consider the benefits of continued trade certification and schooling. Lifelong learning in industrial trades allows you to stay on top of new industry developments while constantly honing your older skills. And for help with things not in your curriculum, you can always count on Tate for maintenance, repairs, or even training and education. Get in touch today.