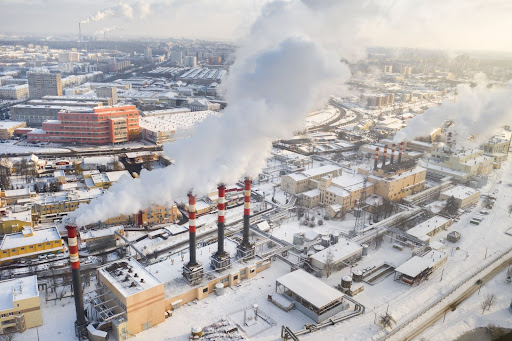 After a busy year, it's nice to slow down a bit - but don't get too comfortable! Winter's here, and taking advantage of this time of year for some winter building maintenance can make a world of difference for the next year at your facility. Check out some of these key elements to pay attention to as the season slows down.
Check Heating Equipment
Checking out your facility's heating equipment before it's needed is always a good idea. The first step when checking out your facility's HVAC system should be to check the filters. Replacing dirty filters keeps your system running efficiently, and keeps the air in your facility clean. Cleaning ductwork and checking for leaks keeps the energy bill down as well. If any of your equipment uses gas burners for heating, perform some general cleaning based on the manufacturer's recommendations. While cleaning, check for signs of wear or premature failure so you can get ahead of any potential issues.
While checking out the operation of your heating system, ensure that all of your settings are correct. Verify that your thermostat is set appropriately. Setting it too low will make your building's occupants uncomfortable, but setting it too high will increase the energy bill. Finding the balance can be tricky, but it gets easier once you begin actively paying attention to setpoints.
Freeze Protection
Irrigation and plumbing systems can cause havoc if they aren't taken care of early. Interior and exterior pipes should be insulated (and even heat traced if necessary). Don't wait until the first freeze of the season to worry about wrapping pipes. Do this at the beginning of the season so you can plan it out appropriately. Special care should be taken for pipes that aren't in heated spaces. If pipes won't be in use during the winter season, draining them is often the best plan.
Prepare for Snow
Even if your facility doesn't get snow often, you'll need a plan for what to do when it does come. If your facility will stay operational, you will have to deal with the snow properly. Having a snow removal plan, along with the required equipment, will ensure you can handle snow quickly. De-icing equipment is also essential to keep people and walkways safe. Make sure you have enough salt and sand on hand for any snow and ice that pops up. You will want enough to make it through to the spring. Slip-resistant mats are a good way to protect people as they enter your facility as well.
Any equipment you already have needs to be inspected and repaired if necessary. Now is a good time to change oil and other fluids. Check your spare parts too to see if there are any parts you should reorder to have on hand. Depending on the size of your facility and maintenance team, it may make sense to partner with service providers who can handle any snow removal you'll need. Having these partnerships set up ahead of time is key.
Winter Maintenance
While getting ready for winter weather, inspect parts of your facility like the roof, doors, windows, insulation, and walkways. Ensuring your facility's insulation is in good shape will keep the energy bill under control. Keeping doors and windows in good condition will help to prevent hot air from leaking around them constantly. Roof leaks can cause major damage if left unattended. Checking for leaks and fixing them is much easier when done before the weather gets bad.
When water freezes, it expands. While interesting and sometimes useful, when water seeps in through cracks in walkways and pavement, it can cause significant damage. Water freezing in these cracks can cause expansion and deterioration that leads to weakened walkways and potholes. Prevent this from happening by sealing any cracks early.
Proper planning and preventative maintenance are key to keeping your facility running throughout the winter season. For help with any of your winter building maintenance needs, Tate is here to help. And for more help with tracking parts you may need for your winter tasks, as well as general repairs and maintenance, download our equipment inventory form.