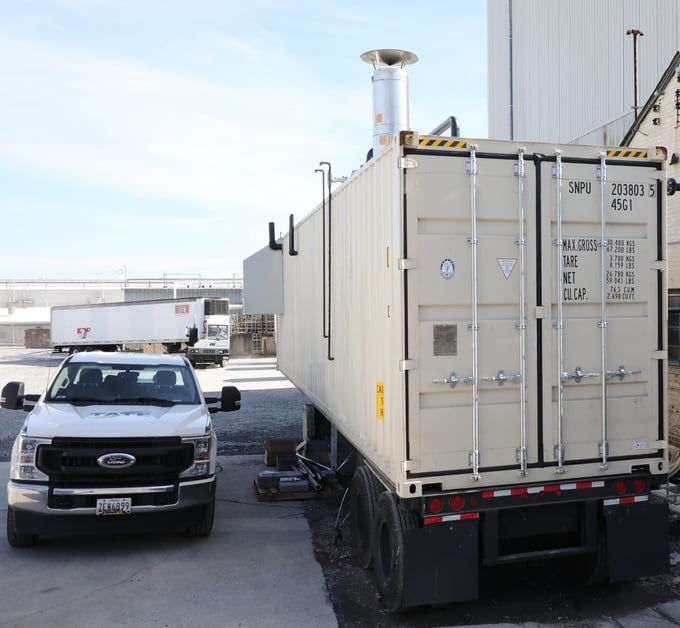 Purchasing commercial equipment for your business can be a major investment. While owning equipment (such as generators, boilers, etc.) can be very beneficial, there may come a time when you need to rent equipment. Rented equipment can even be used to resolve an unexpected breakdown that would otherwise bring daily operations to a halt.
Regardless of the reason for your rental, Tate can help by providing high-quality commercial equipment rentals for your business. We can deliver your rentals quickly so that you can resume production and stop profit losses.
What Commercial Equipment Can Be Rented?
Fortunately, you can rent just about any large commercial item that you may need for your business. This includes:
DA Feedwater systems
Steam to Water Heat Exchangers
Chillers & Cooling Towers
Renting this equipment will give your technicians the time they need to address problems with existing equipment without delaying normal operations.
All of these items can be rented for extended periods, so you can keep them as long as they are needed. As an added bonus, you will not need to worry about the routine maintenance of these items, as that will be covered by the rental company.
Benefits of Commercial Equipment Rentals
There are several times in which commercial equipment rentals will be a more economic approach than simply buying something new. Opting to rent necessary equipment in scenarios like the ones below will prevent you from making long-term financial commitments to resolve short-term problems.
Budgetary Restrictions
Renting items like generators or air compressors is a great way to be flexible with your budgeting. You can easily work a monthly rental fee into your budget, as opposed to forking over the money for an outright purchase.
These rentals include built-in maintenance services, so there won't be any surprises. This is especially helpful when you are working with restricted funds.
Seasonal Needs
If you work in an industry that experiences seasonal fluctuations in product demand, you can benefit from commercial equipment rentals.
Buying a generator, boiler, or other commercial product for a three-month peak season is not very cost-effective. It can lead to large annual maintenance costs and a huge initial investment, despite the fact that the item will go unused for much of the year.
Instead, you can rent equipment for the specified time-frame that you need and return it when demand drops.
Equipment Failure
Even if your organization uses the latest preventive maintenance practices, you will eventually experience an unexpected failure of equipment. Time lost quickly translates into money lost, which can be detrimental to your long-term success.
Commercial equipment rentals are the most pragmatic workaround. You can simply rent the equipment you need while your primary unit is being repaired or replaced.
Scheduled Maintenance
Regular maintenance is a vital part of maintaining your facility's essential equipment. This often requires that your technicians take the primary device offline for several days or more. Planning ahead and renting a replacement device will allow your team to meticulously perform necessary maintenance while the rest of your business functions normally.
COVID-19 Demands
Over the past year, COVID-19 has put businesses everywhere to the test. If you have had to alter course due to social distancing and safety requirements, it may have created a need for additional equipment.
Commercial equipment rentals can allow your team to get back to work safely, without having to make long-term purchases. Once things get back to normal, you can return your rented equipment and reduce your expenses.
How to Rent Equipment
Tate can handle all of your commercial equipment rental needs. We provide a rapid delivery service so that you can get back to work faster. Whenever possible, we deliver rental equipment using custom rollback trucks. This eliminates the need for cranes, riggers, or other aids. Save time and money by calling Tate today.