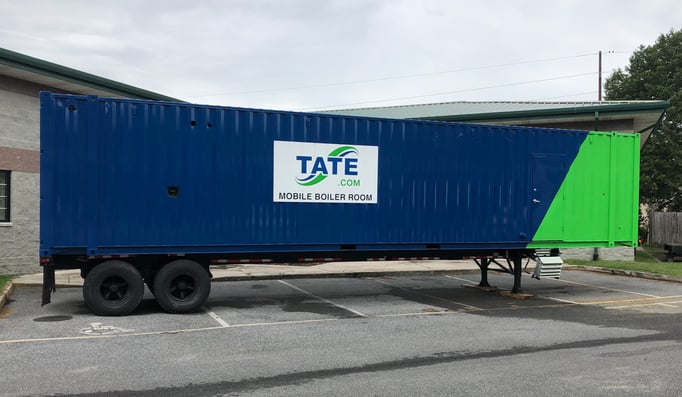 When you're the head of a business (or the manager of a building), your facility needs a certain kind of care. To provide this care, you have to have the right tools on hand. Come the coldest months of the year, this means an industrial boiler.
Industrial boilers help you maintain the temperature throughout your facility. Not only do they help you control your thermostat, but they also make it easier for you to consistently heat your water, generate additional power and keep your essential equipment up and running.
However, you don't have to commit to purchasing a boiler for your business. If you're looking to save on your annual expenses, you can rent a boiler instead.
The Benefits of Seasonal Boiler Rentals
Temporary boiler usage comes with a myriad of benefits. Some of the most prominent include:
Simple Boiler Installation
Installing a traditional boiler can take a large amount of time. Not only do professionals have to fit your facility with an appropriate boiler, but they also have to ensure that all of the boiler's essential parts are available and on-site. If there are any accessory shortages, then you may be waiting weeks for hot water throughout your business.
Rental boilers, comparatively, are easy to transport and simple to install. These boilers already come with these essential parts and are kept in good condition throughout their non-active months. In turn, you can trust them to support your needs until the weather starts to change.
Having a Contingency Plan
Arranging for a contingency plan ahead of time, and setting up piping for your facility so that a temporary boiler can be installed quickly, are extremely helpful for preventing unexpected shutdowns and keeping your facility running. With Tate, you can have a rental boiler up and running within 24 hours if you take the necessary steps.
Seasonal Support
When you rent a boiler, you establish contact with professionals who know the ins and outs of their machines. If something does go amiss with the unit you have installed in your facility, you'll know who to call for repairs. These parties can provide you with the replacement parts and repair services you need to get your boiler back up and running. And when the end of your lease comes, they'll remove the boiler and make it work like new again.
Reduced Yearly Energy and Maintenance Expenses
It's your job to ensure that your yearly budget stays within reasonable boundaries. This means regularly balancing your books and cutting costs where you're able to.
Your energy and water bills can reflect your frugality when you rent a boiler for only part of the year. You'll only have to worry about paying for a boiler's services when yours is active. In turn, you can use your flexible margins for different purposes throughout the rest of the year.
Temporary boiler use also lets you get away with fewer maintenance calls. When you don't have to maintain an older, ever-running boiler, you're less likely to face the kind of wear and tear that demands a professional's immediate assistance. Not only can you stay on top of productivity, but you can also start to write certain anticipated maintenance expenses out of your budget.
What's more, your reduced energy consumption reflects positively on your facility's environmental impact. If you want to pursue additional green initiatives, switching off of a permanent boiler and onto a temporary one can do a lot of good for your carbon emissions.
What Can Tate Do for You?
Tate's boiler rentals do more than keep your business comfortable during the winter months.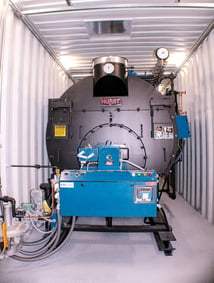 If your facility falls victim to an emergency, we can get your boiler back up and running in a matter of hours, either by providing a replacement or helping you with maintenance.
We offer boiler rentals in five different ranges, all of which come with full insulation, transformers for hook-up, and established heat exchangers. If you want to learn more about our boiler rentals or boiler installation, you can reach out to schedule a consultation with one of our team members.